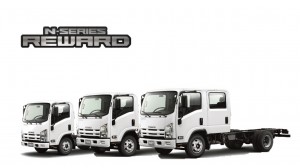 N Series Truck
N Series REWARD brings higher performance on every level with styling, power, economical operation and safety features geared to increase capacity.

By offering a wide range of GVW, REWARD meets the needs of all business type for perfect model for every application while working in harmony with society and environment.
With engine developing from 120HP @ 1320 RPM till 193HP @ 2850, and payload from 3 tons to 6 tons, in combination with different wheelbase, REWARD is the perfect choice for any application:
• Spacious Double cab for Construction
• Long Wheelbase for FMCG, Refer unit and car recovery
• Compact Wheelbase for City Garbage collector
N Series Models:
• NMR (5,500 Kg GVW)
• NPR (6,000 -7,500 Kg GVW)
• NQR (8,000 – 9,000 Kg GVW)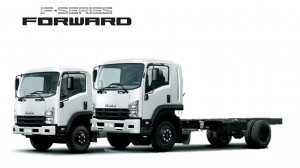 F-Series
Medium Duty Trucks

ISUZU F-Series vehicles bring the benefits of advanced engineering to every aspect of vehicle design. From superb safety and convenience to unsurpassed power and durability, these top-performing trucks have the features that businesses need to meet the challenge of tough jobs and cost-effective operations. The versatile model lineup, ranging from 9 tons to 21 tons GVW, means the F-Series is ready to take on any task. Ready and reliable – it's an unbeatable combination that has made the ISUZU F-Series the world leader in terms of great value when it comes to medium-duty trucks.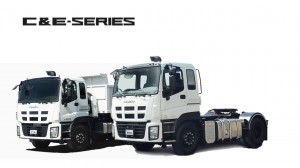 C & E Series
Heavy Duty Trucks
In today's ever-changing world, what counts is performance. Cargo capacity at the loading dock.
Outstanding power, torque and fuel efficiency on the highway.
Versatility to handle any task at the job site.
The C&E Series of heavy-duty truck and tractor units offers all that and more, based on game-changing ISUZU engineering that is shaping the way we think about building a better world