Doha, Qatar – August 2018- Jaidah Group's Jaidah Heavy Equipment Division and Japanese UD TRUCKS manufacturers launched new medium and heavy duty models of the UD Trucks "Quester" and "Croner" at an annual customers' appreciation event held at Regency Halls.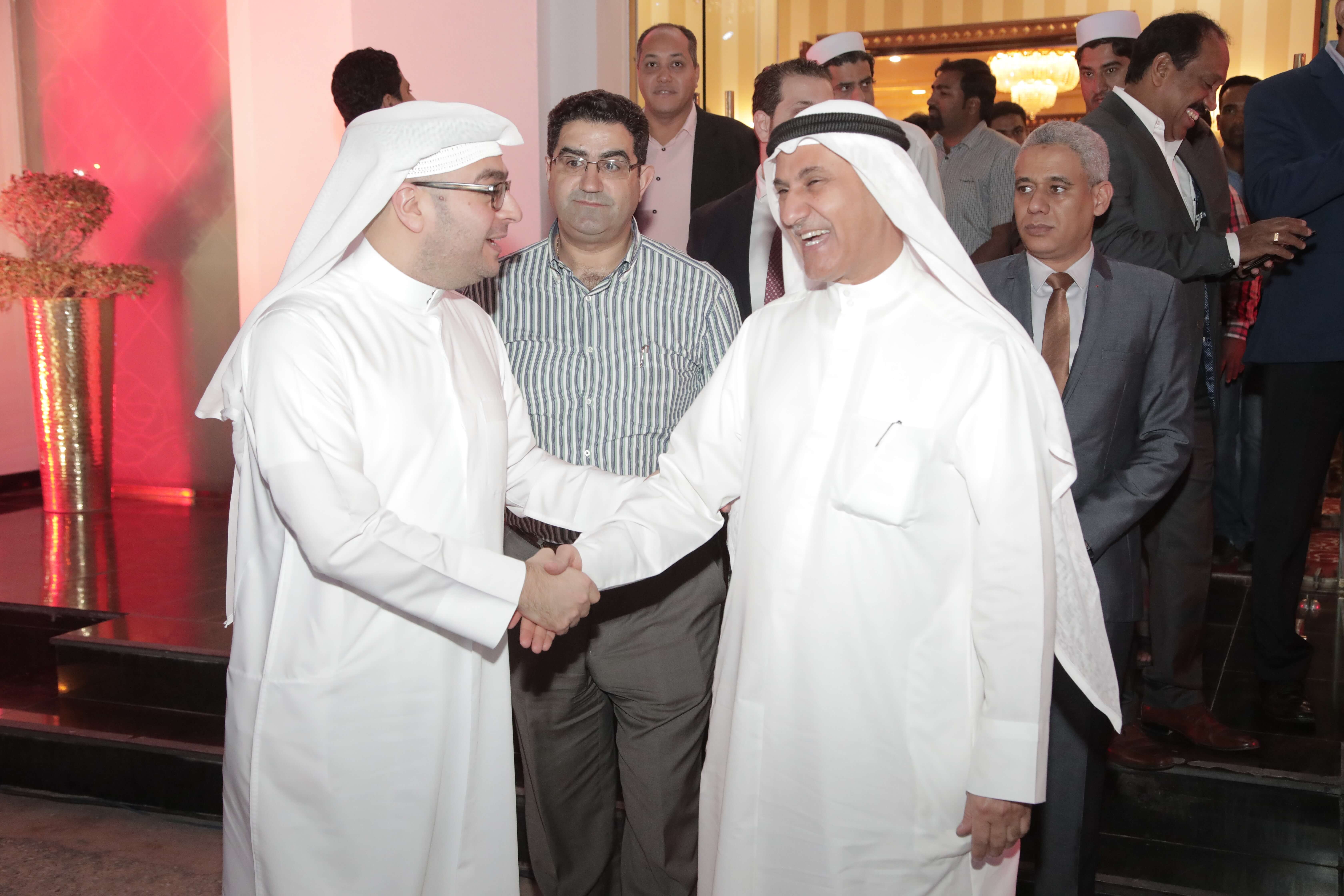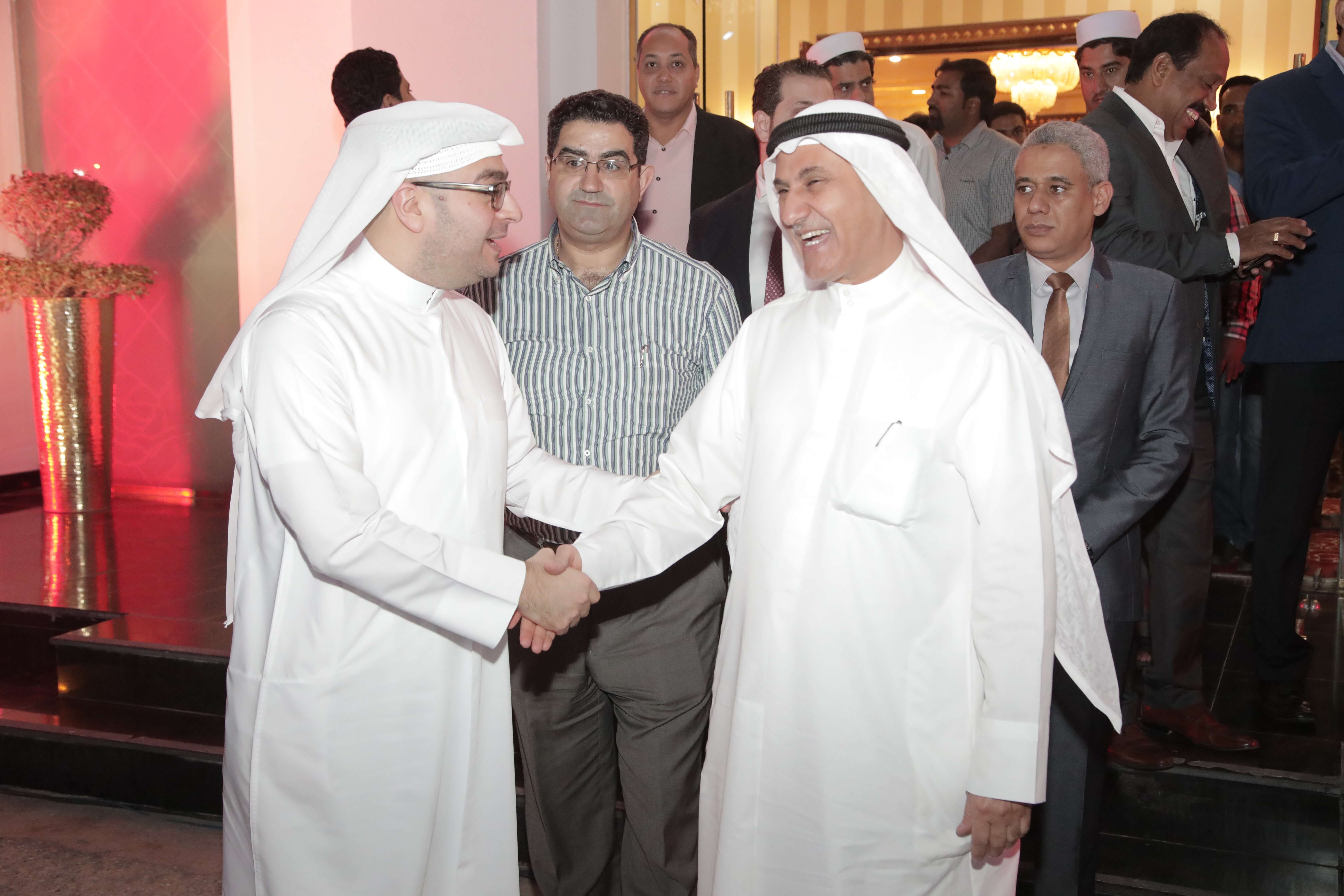 The launch was attended by Mr. Mohamed Jaidah, Group Executive Director – Jaidah Group, Mr. Jamal Mosallam, Chief Operations Officer – Jaidah Group, Mr. Malik Wahaj, UD TRUCKS Sales Director GCC, Mr. Ajin Ashraf, Sales Manager – Jaidah Heavy Equipment Trucks and Cranes and Mr. Mikito Maruyama, Product Manager UD Trucks MENA.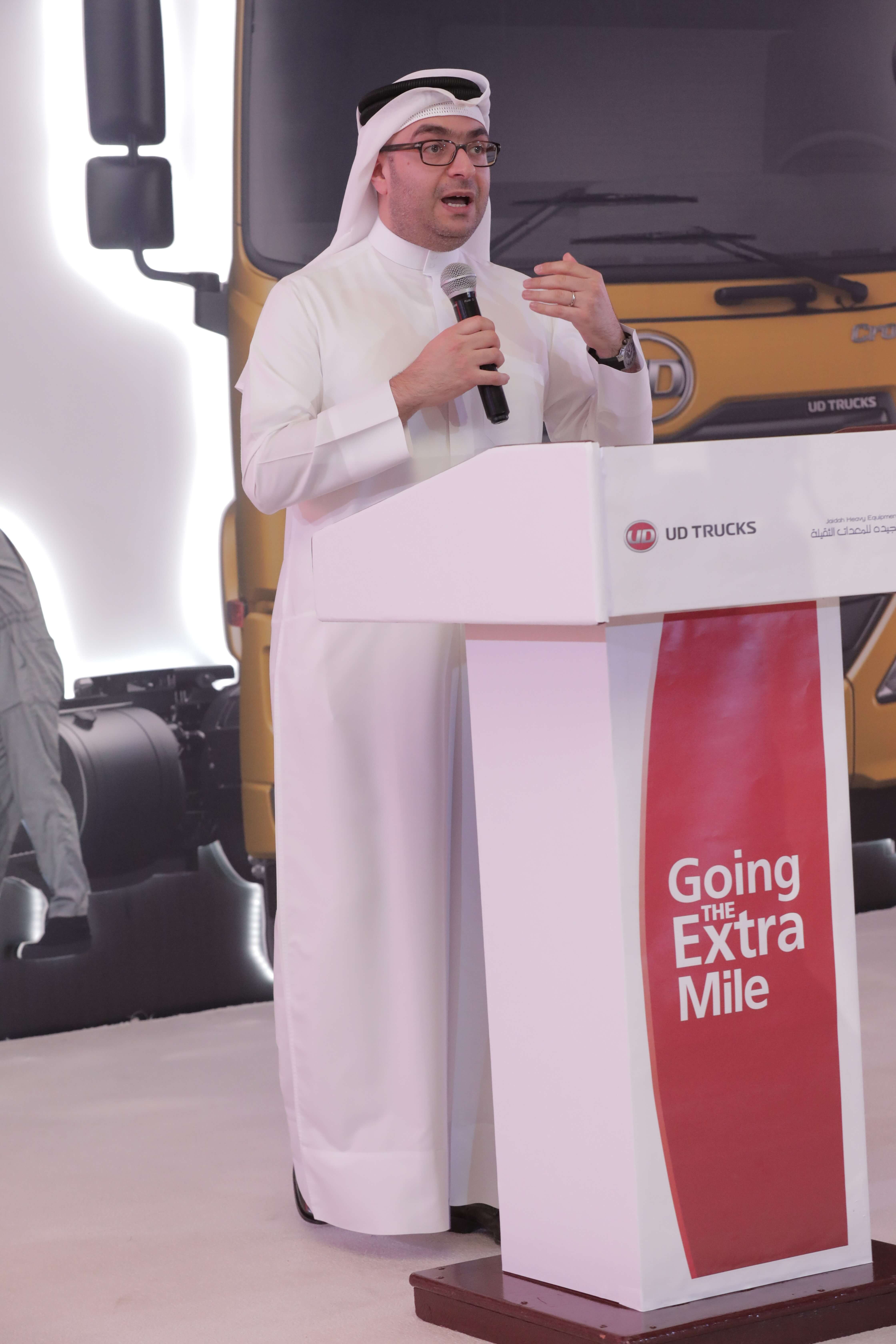 The event showcased the new models of UD trucks to provide best solutions for customers in Qatar, following to the growing portfolio of the Division and part of Jaidah Group's broader strategy to supply customers with the best customer care and the highest quality of products in the heavy trucks and equipment market. The event included new models improvement presentations, customer testimonial videos, and new models were available on display for the customers to examine outside the event venue. The event also included an informative session and Q&A's that were followed by an award ceremony for loyal UD TRUCKS customers.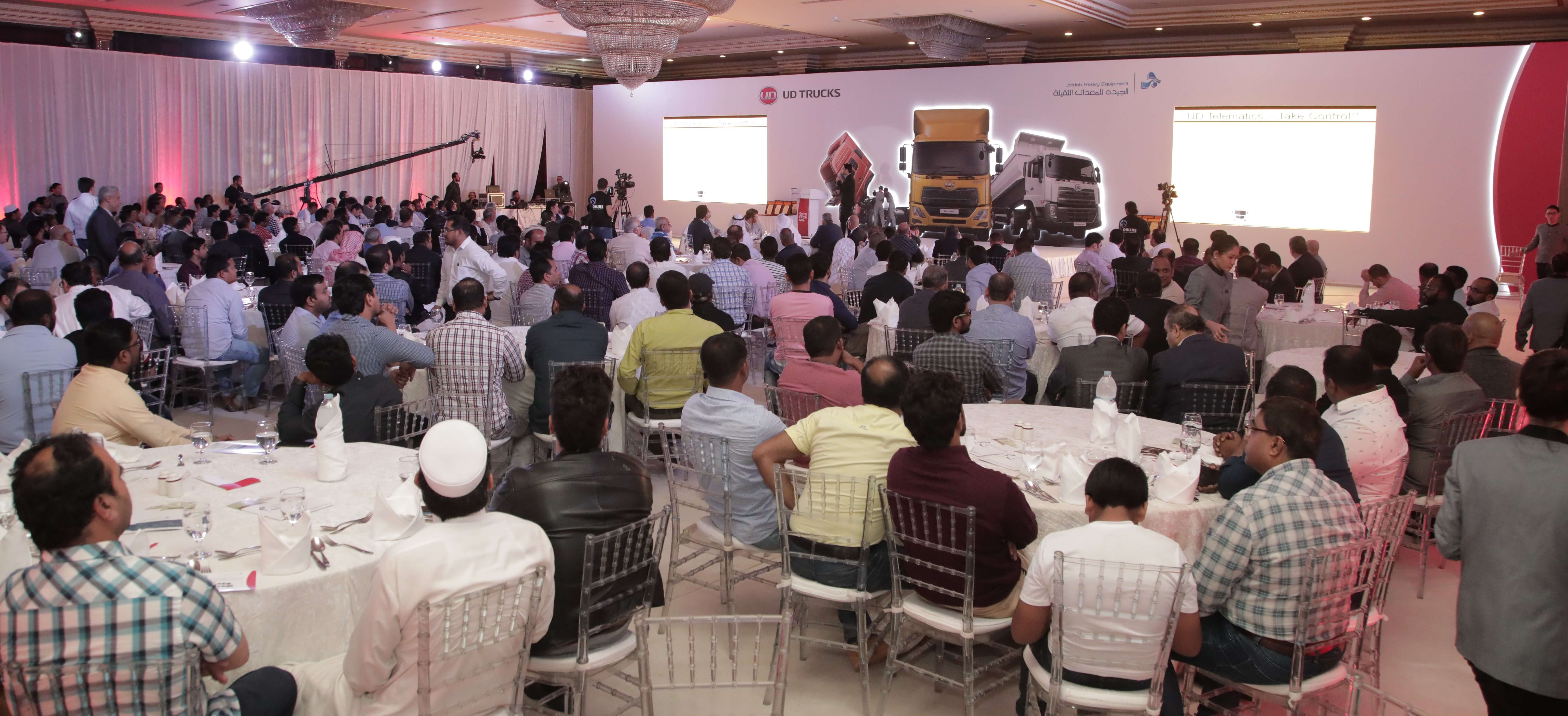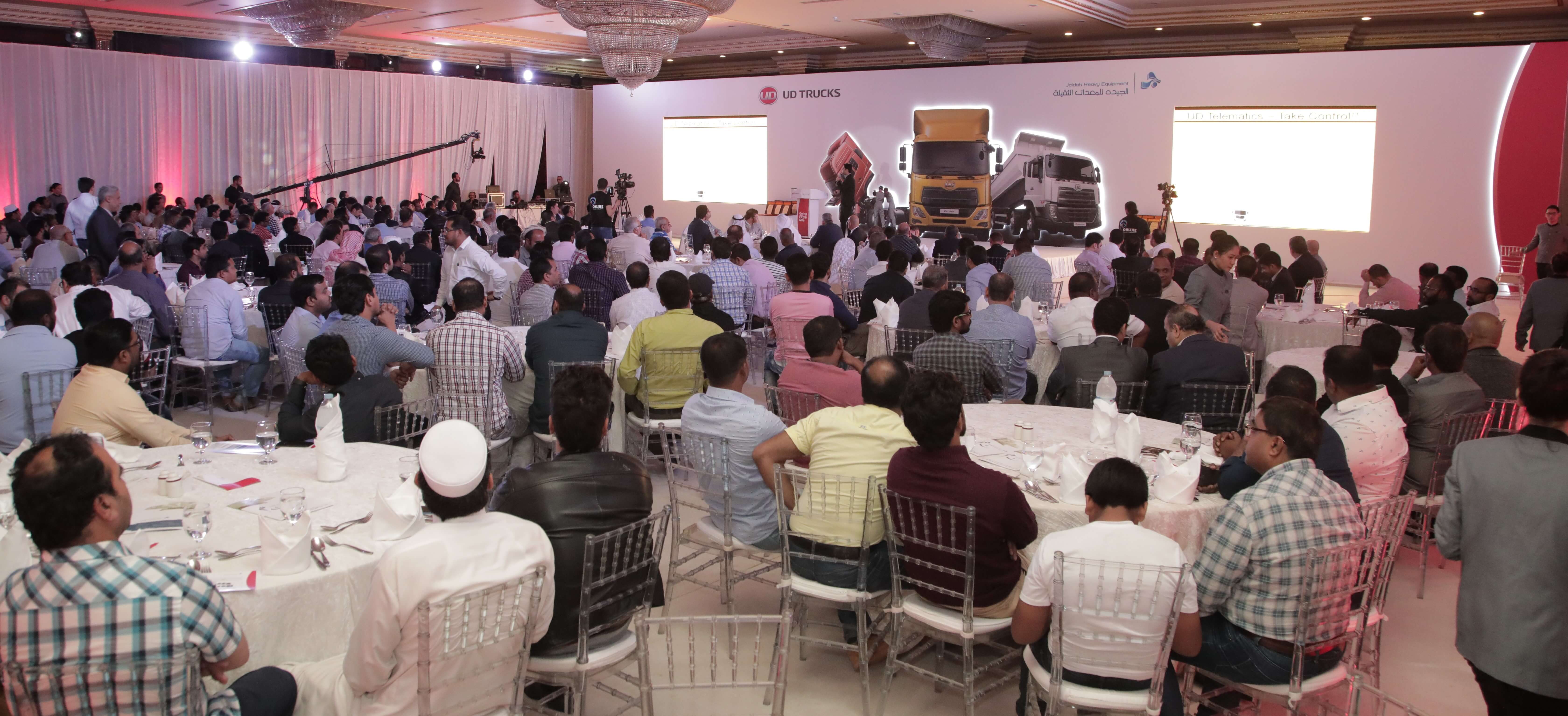 Mr. Mohamad Jaidah, Group Executive Director of Jaidah Group said on this occasion, "Our Heavy Equipment Division has been committed to providing the latest products to the Qatari market's needs , and offering the best to our customers, and our commitment towards the development of Qatar's economy, future and growth.
Mohamad Jaidah added "Our UD Croner range of Trucks cover a wide range in market segment, covering the 7 and 12 ton rages of Trucks in this category. The Croner range is perfectly suited for the Middle East, as it boasts the latest technology and Japanese driveline."
Mr. Jamal Mosallam, Chief Operations Officer – Jaidah Group said, "The diversified portfolio that falls under the umbrella of Jaidah Group caters to a vast segment of customers in Qatar. Jaidah Group provides a comprehensive product range and solutions to its customers; Jaidah Automotive, Chevrolet cars' exclusive dealer in Qatar, Skyline Automotive the exclusive dealer for Hyundai, Jaidah Heavy Equipment, Jaidah Electrical and Jaidah Independent Aftermarket."
During the event Mr. Malik Wahaj presented a technical briefing of Quester and Croner Trucks range, covering the aspects of available ranges of Trucks, the type of engines, drivelines, fuel efficiency and Telematics , the GPS tracking system for truck performance.


Commenting on the availability of trucks range with Jaidah Equipment, Mr. Ajin Ashraf said, "We now have the full range of trucks that cater to construction segment with the concrete mixer trucks, 6×4 dump trucks, 8×4 dump trucks and Tractor Heads all available in our stock."
Speaking on behalf of the Japanese company, Mr. Mikito Maruyama, Product Manager UD TRUCKS MENA said, "Make trucks the world needs today, as a company we go the extra mile, so you can go the extra mile. The Quester and Croner range of Trucks have been developed utilizing a combination of global technology and Japanese craftsmanship. Full-time Experts from around the world with specialized expertise are involved in the process of designing, developing and road-testing Quester to make it a robust and strong product."
The event concluded with loyal customers' awards ceremony, where loyal customers were presented with certificates and awards.